ENVIRONMENTAL FILMS
Through our media team Future Proof Productions (FPP),  we design instructional visual narratives and develop transformational visual story content for environmental documentaries , mainstreaming the urgency of adaptation and resilience to environmental and climate change.
Phone FPP at 081-2797769. Mail: jens@fppnamibia.com
CLICK ON the video of your choice for more info and viewing: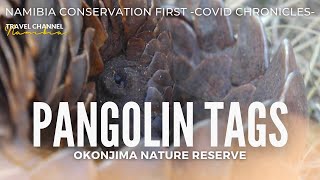 PANGOLIN TAGS -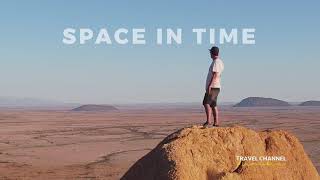 NAMIBIA BY NATURE - SPITZKOPPE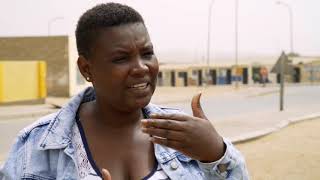 RESILIENT LÜDERITZ - FPP 18min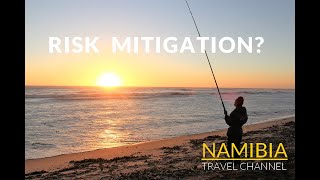 FISHING FOR A FUTURE - FPP 12min
PANGOLIN TAGS -

Another in-depth and unique representation of the current ground breaking pangolin research at Okonjima - Home of the AfriCat, right here in Namibia. Learn about the conservation research side of the pangolin and get fantastic up close views of this oddworldy creature with Kelsey Prediger - Pangolin Researcher and Secretary of the Namibian Pangolin Working Group. If you want to know more about Pangolins in Namibia, this is a not to missed episode with researcher Kelsey Prediger and her pangolins. It's going to be something quite special with footage and angles never seen before.The COVID CHRONICLES documentary series is a joint production by TRAVEL CHANNEL NAMIBIA and ULTIMATE SAFARIS with the help of a magnificent group of individuals, support partners, companies and sponsors.

NAMIBIA BY NATURE - SPITZKOPPE

This short cinematic video carries a powerful message from Namibia to the world: This storm is not our final destination, the best comes after the hardest climb. The sun will always shine on beautiful Namibia. Travel. Produced by Jens Schneider Assistedby Joost Schneider. The Africa Armada Music by Alec Koff Mail: aleckoffmusic@gmail.com Audiojungle: http://bit.ly/2JC3Dul Facebook: http://bit.ly/2HCympZ Instagram: http://bit.ly/2HmXG1S Pond5: http://bit.ly/2TdO28I

RESILIENT LÜDERITZ - FPP 18min

Jens Schneider | FPP 18 min. A documentary film about the weaknesses of the fishing community in Lüderitz and possible adaptation strategies to reduce the environmental impact on the municipality of the small port cities. Worth seeing.
Jens Schneider | 18 Minuten Ein Dokumentarfilm über die Schwächen der Fischereigemeinschaft in Lüderitz und mögliche Anpassungsstrategien zur Minderung der Umweltauswirkungen auf die Gemeinde der kleinen Hafenstädte. Sehenswert.

FISHING FOR A FUTURE - FPP 12min

Jens Schneider | FPP 12 min. This 12min. documentary was produced by Namibian Jens Schneider in June 2019: The BCC project 'Enhancing Climate Change Resilience in the Benguela Current Fisheries System' aims to assess vulnerability of small-scale fishing communities in Angola, Namibia and South Africa to the effects of climate change and based on that, support community-based adaptation projects. While environmental stressors clearly affect Line Fish resources in Henties Bay and elsewhere in Namibia, a dedicated shift in mindset regarding the economic value of this scarce resource may secure further opportunities for long term sustainability.
RELATED