BY TRAVEL CHANNEL NAMIBIA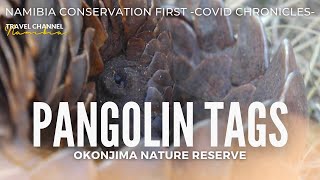 PANGOLIN TAGS -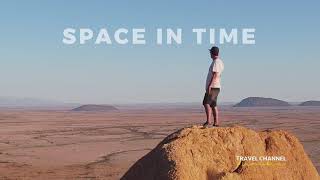 NAMIBIA BY NATURE - SPITZKOPPE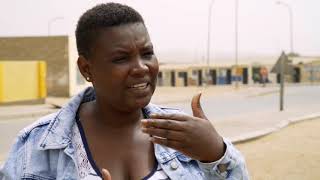 RESILIENT LÜDERITZ - FPP 18min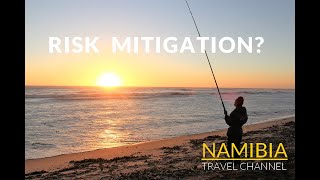 FISHING FOR A FUTURE - FPP 12min
PANGOLIN TAGS -

Another in-depth and unique representation of the current ground breaking pangolin research at Okonjima - Home of the AfriCat, right here in Namibia. Learn about the conservation research side of the pangolin and get fantastic up close views of this oddworldy creature with Kelsey Prediger - Pangolin Researcher and Secretary of the Namibian Pangolin Working Group. If you want to know more about Pangolins in Namibia, this is a not to missed episode with researcher Kelsey Prediger and her pangolins. It's going to be something quite special with footage and angles never seen before.The COVID CHRONICLES documentary series is a joint production by TRAVEL CHANNEL NAMIBIA and ULTIMATE SAFARIS with the help of a magnificent group of individuals, support partners, companies and sponsors.

NAMIBIA BY NATURE - SPITZKOPPE

This short cinematic video carries a powerful message from Namibia to the world: This storm is not our final destination, the best comes after the hardest climb. The sun will always shine on beautiful Namibia. Travel. Produced by Jens Schneider Assistedby Joost Schneider. The Africa Armada Music by Alec Koff Mail: aleckoffmusic@gmail.com Audiojungle: http://bit.ly/2JC3Dul Facebook: http://bit.ly/2HCympZ Instagram: http://bit.ly/2HmXG1S Pond5: http://bit.ly/2TdO28I

RESILIENT LÜDERITZ - FPP 18min

Jens Schneider | FPP 18 min. A documentary film about the weaknesses of the fishing community in Lüderitz and possible adaptation strategies to reduce the environmental impact on the municipality of the small port cities. Worth seeing.
Jens Schneider | 18 Minuten Ein Dokumentarfilm über die Schwächen der Fischereigemeinschaft in Lüderitz und mögliche Anpassungsstrategien zur Minderung der Umweltauswirkungen auf die Gemeinde der kleinen Hafenstädte. Sehenswert.

FISHING FOR A FUTURE - FPP 12min

Jens Schneider | FPP 12 min. This 12min. documentary was produced by Namibian Jens Schneider in June 2019: The BCC project 'Enhancing Climate Change Resilience in the Benguela Current Fisheries System' aims to assess vulnerability of small-scale fishing communities in Angola, Namibia and South Africa to the effects of climate change and based on that, support community-based adaptation projects. While environmental stressors clearly affect Line Fish resources in Henties Bay and elsewhere in Namibia, a dedicated shift in mindset regarding the economic value of this scarce resource may secure further opportunities for long term sustainability.
CONTRIBUTED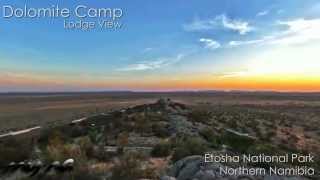 DOLOMITE RESORT _ NWR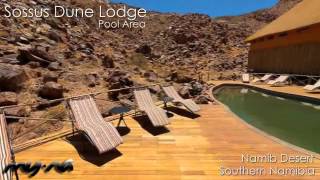 SOSSUS DUNE LODGE - NWR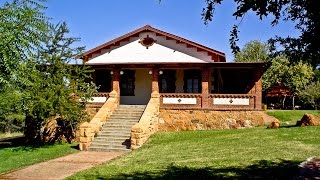 WATERBERG PLATEAU PARK- NWR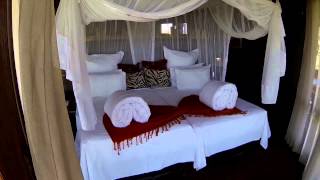 ONKOSHI CHALEY - NWR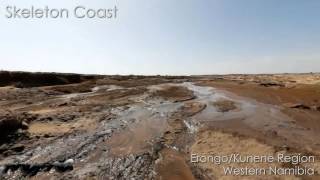 TERRACE BAY - NWR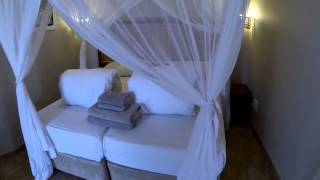 HALALI ETOSHA - NWR
DOLOMITE RESORT _ NWR

ome visit the beautiful Dolomite camp. Situated in the Heart of the Dolomite Resort is located in a previously restricted scenic area in the western region of Etosha National Park, rich in biodiversity due to the absence of mainstream tourism. The dolomite formations in the area give the resort its name and provide a lush vista. With no less than 15 waterholes, wildlife sightings are very common around the resort and provide excellent photography opportunities. Black and White Rhino have often been spotted at the Klippan waterhole. Moreover, the specially arranged game drives bring you to the most exclusive areas of the park, generally only known to conservationists. Etosha National Park. Take a game drive and experience the wonder of the vast wildlife on show or relax at the pool. Come to the Dolomite camp for a truly unique African Experience.

SOSSUS DUNE LODGE - NWR

Built in an environmentally sensitive manner, primarily from wood, canvas and thatch, in an attractive 'afro-village' style, Sossus Dune Lodge offers guests an evocative and life changing experience. Situated within the Namib Naukluft Park, guests benefit from being able to reach Sossusvlei before sunrise, and stay until after sunset, and on their return after an exhilarating day, relax in the tranquillity and splendour of the Namib Desert, under the spectacular African sky. ............................ Sossus Dune Lodge lies just 4km from the Sesriem gate, at the base of a mountain. There are magnificent views of the distant dunes to the west. It is the first, and currently only, lodge to be built in the Namib-Naukluft National Park. Guests can walk directly from the lodge into the nearby Sesriem Canyon, The main central areas of Sossus Dune Lodge are raised on wooden decking. There is a small reception room, large open-plan restaurant with separate lounge/bar areas, all fitted with large sliding doors. There is also a swimming pool, with a few lazy-loungers, but guests should bring suntan lotion, as the pool area is not shaded. Self-drive vehicles are parked in a shaded parking area, and guests are transferred by electric golf cart! Each chalet at Sossus Dune Lodge has been erected using a wooden frame with orange/yellow canvas for walls, capped with a thatched roof. They are loosely modeled on traditional Ovambo homes. There are 25 chalets. 13 to the left of the main area, with views of dunes, and the remaining 12 chalets, sited to right of the main area, with mountain/canyon views. The last chalet on either side of the main lodge is a 'honeymoon suite,' which have an additional small open-air lounge. The chalets are linked by raised wooden walkways and have been constructed from rock and stone found locally. All of the chalets have a large en-suite bathroom, complete with a hot shower, double basin and a flush toilet. They are equipped with brightly-coloured mosquito nets, solar powered lights and fans, with complementary and environmentally friendly soaps, shampoo, body lotion etc. Every room is furnished with leather and dark wood furniture and suede loungers. The front of the chalets have floor-to-ceiling glass, supported by wooden frames. There are fantastic views of the surrounding desert from inside and from the large verandah outside. The top of the glass windows are open, which generate an air flow through the chalet. Guests benefit from staying at Sossus Dune Lodge, because as it is situated within the park, they will be able to reach Sossusvlei before sunrise, and stay until after sunset. Activities include a Sossusvlei sunset drive, guided nature drive, and a guided after-dinner stargazing stroll! Guided walks to the Sesriem Canyon can also be organized here. Sossus Dune Lodge is an ideal destination to admire and photograph the stunning scenery of the Naukluft Park's high red/orange sand dunes. Children of all ages are welcome at this lodge.

WATERBERG PLATEAU PARK- NWR

A day of your stay in the private nature reserve Waterberg Wilderness in northern central of Namibia: Enjoy the comfort and the view at the Waterberg Plateau Lodge, experience a hike onto the plateau of the Waterberg, rub shoulders with white rhinos on the 'Rhino Drive' and talk a walk to historical sites (battle of Waterberg).

ONKOSHI CHALEY - NWR

Video of the Chalet, in Onkoshi, part of NWR, Namibia.

TERRACE BAY - NWR

Terrace Bay is an angler's paradise offering an exceptional coastal experience inside the famous Skeleton Coast Park in Northwest Namibia. The resort is located on the coast, set in an undisturbed and peaceful spot, surrounded by the majestic dunes of the northern Namib Desert. You can easily venture into the nearby Uniab River Delta, for a glimpse into Terrace Bay's wildlife diaspora. You can hike, bird watch, spot game or witness breath-taking sunsets from atop the dunes.

HALALI ETOSHA - NWR

Beautiful moments observing the wildlife at the different waterholes. Lions, rhinos, elephants, giraffes and antelopes. Moments incroyables à observer les animaux aux différents points d'eau du parc national. Lions, rhinocéros, éléphants, girafes et antilopes.
IF YOU LIKE OUR VISION
PARTNER WITH US